TINA
Electrical Engineering
City University of Hong Kong
My semester abroad in Hong Kong was one of the most memorable experiences of my life thus far. Although I faced a higher level of culture shock than expected in the first month, I only have fond memories when reflecting on my time at the University of Hong Kong. During my time on exchange, I have made so many lifelong friends with interesting backgrounds and a common passion for travelling. With so many beaches, islands, and hiking trails in contrast to the bustling streets, luxury malls, and markets, Hong Kong had the perfect balance of nature and city for constant exploration. The food was also exceptional with so many unique dishes to try and the Michelin guide to follow! I was fortunate to have time to travel to nearby countries as well. For anyone looking to take a study abroad term, I strongly advise to not hesitate to apply and for those who have already applied, I recommend planning out everything that you want to do at your exchange destination as it goes by very quickly!
MAVERICK
Computer Engineering
Technical University of Denmark
The best part about studying abroad is meeting other exchange students who are as open to travelling and exploring Europe as much as I was. I was lucky enough to have met great friends who I travelled every weekend with. To be able to share that experience with someone is a blessing. If given the chance to study again in DTU or to work in Denmark, then I would choose to do so. The Danish people have a good balance between their personal and professional lives. There's a reason why Denmark is consistently voted as one of the happiest cities in the world.
SOPHIE
Civil Engineering
Monash University
The best part about studying abroad at Monash was exploring all that Australia has to offer. I loved the spontaneity of planning trips each weekend to different places all around the country. My favorite trips included a road trip along the Great Ocean Road, a long weekend spent in Sydney, reading break at the Great Barrier Reef, and a spur of the moment day trip to Phillip Island. Each trip was planned with friends I met abroad from all around the world. It was so cool meeting people from across Europe and Asia. I look forward to visiting them in future travels.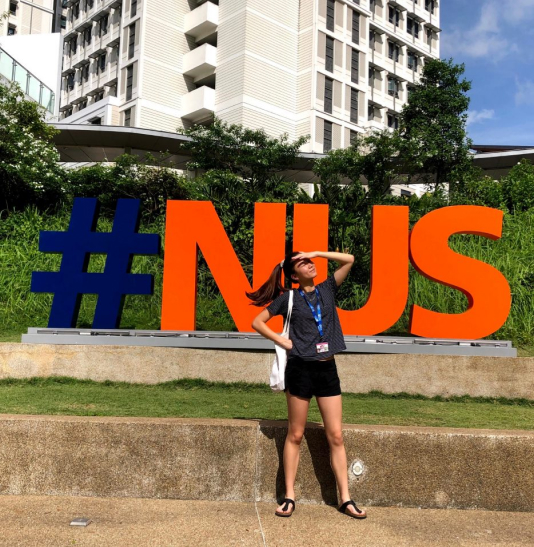 ALIYA
Civil Engineering
National University of Singapore
Exchange is really a special experience. It's a great chance to experience learning in a new environment. CIE also ensures that you can get the transfer credits you need to still graduate on time before you set off for exchange. NUS is a great partner institution to attend because of its high volume of exchange students, they have numerous socials and events throughout the semester gear specifically for exchange students such as Dragon Boat Racing and Singapore Food Tours, which helps you meet many new friends and get to know the Singapore a little better.
As an aspiring urban designer, my experience in Singapore was valuable because it showed me ways in which this unique City-State was planned to display its unique environment and cityscape while maximizing efficiency for its growing population.
KAHLAN
Electrical Engineering
University of Glasgow
Studying at the University of Glasgow has been one of the highlights of my university experience. The opportunity to travel and study with people from all over the globe truly makes the world feel smaller and more accessible than ever before. When I applied to CIE, I expected to spend my 5 months abroad travelling, enjoying Scotland, and meeting people from all around the world. What you can't anticipate is how quickly a new country can begin to feel like home or the profound impact the people you meet on exchange will have on your life. I cannot express how much I would recommend the University of Glasgow to future students in the Coordinated International Experience program, as I simply could not imagine my degree without the lifelong friends and experiences I had while abroad.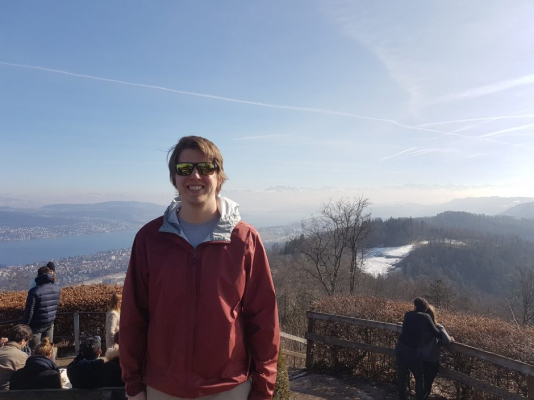 COLIN
Mechanical Engineering
ETH Zurich
The best part of my CIE exchange was the experience of living in a different culture completely, and the proximity of Zurich to so many great places. Just on weekend trips I was able to travel to Italy, Germany, France, and Hungary on a limited budget. Although Zurich is very expensive the travel away is cheap and it made for an unforgettable exchange.
PAMIRA
Electrical Engineering
University of Melbourne
From a personal perspective, this was the best experience I have ever had (to date). I enjoyed every moment being abroad and making new memories that I will never forget. I also made amazing friends that made the experience so much better, and we went on spontaneous roadtrips and weekend trips, to the Australian Open, and tried surfing. The University of Melbourne is a great university with a great community and many fun activities. There are so many great communities that are welcoming to exchange students. Not only that, the professors are also incredibly caring and understanding, and tried their best to help me whenever I needed!
Don't be afraid to go somewhere new completely alone, you might even have a better time. I probably wouldn't have otherwise met my lifelong friends that I have met through my exchange if I had gone with a group of friends.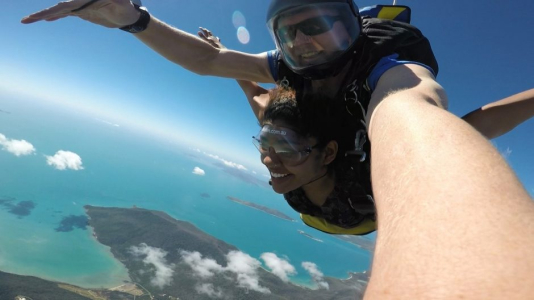 ALEISHA
Materials Engineering
University of New South Wales
Living in Sydney for the past 6 months has been my favourite experience throughout university. The environment and the people made this trip unforgettable. Beaches, waterfalls, national parks – there's so much to do here! The people are unbelievably friendly and outgoing, making them easy to talk to and connect with. A typical day would be attending class, meeting up with friends for lunch, and going to the beach right after for a dip. Thank you so much for this opportunity, CIE!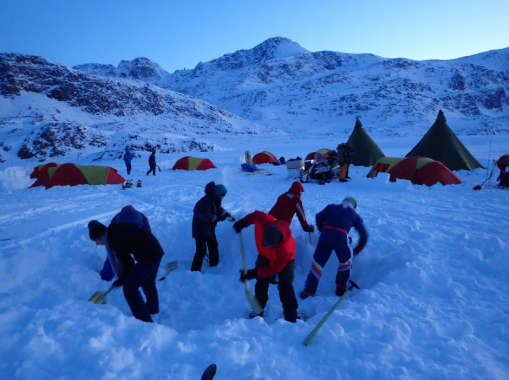 LAURA AND IVO
Environmental Engineering
Technical University of Denmark
A valuable aspect to the program has been the diversity amongst the students. With three Canadians, three French, one Swiss, one Norwegian, one Icelander, one Slovakian and one Greenlander – new perspectives and ideas are brought to the table! Diversity is essential to engineering in all facets and we are truly grateful to have made lifelong friends and colleagues within our field of study.
CONNOR
Materials Engineering
Technical University of Denmark
Almost all professors are top of their industry doing important research that is literally changing our world, and the professors still give their full attention to office hours and answer any questions you may have … If given the opportunity, I would return to Denmark and DTU and definitely recommend it to any student wanting to go on exchange (and even those who think they don't want to).
WENDIE
Chemical Engineering
École polytechnique fédérale de Lausanne
Studying at EPFL really broadened my knowledge about what the current trends are in science and technology. By attending master level courses, I was exposed to topics that I would have otherwise never known during my undergrad. It was extremely helpful in my decision on what fields I would like to go into for my next co-op position or future career. If you love traveling and meeting new people from around the world then EPFL is the perfect university. Lausanne is conveniently located so that you can easily travel on land to France, Italy and Germany or a short budget plane ride will get you to the other parts of Europe. Be sure to join the ESN (European Student Network) Lausanne Facebook page.
SUZANNE
Civil Engineering
Delft University of Technology
For those of you who are hesitant about exchange, I have only one thing to say: DO IT! It is a life changing experience that you will never forget and it will only make you a better person, student and engineer. I have loved TU Delft so much I am already planning to do my Masters degree here.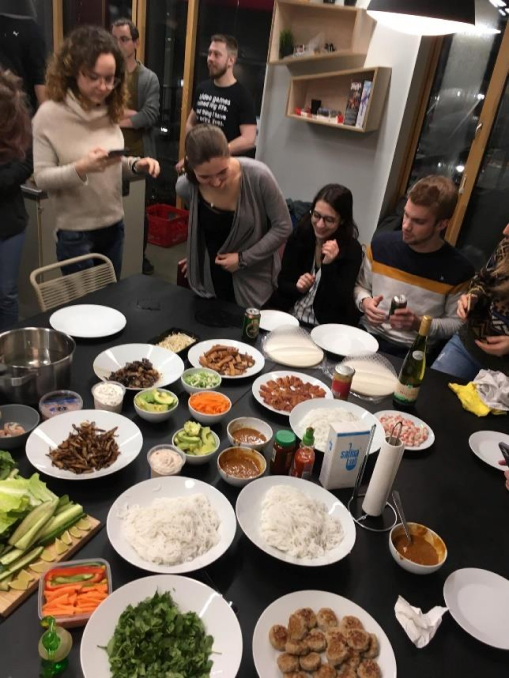 TYLER
Environmental Engineering
Technical University of Denmark
The part of studying abroad is the experience of living in an entirely new culture with different outlooks, customs, and activities. Living in a Denmark for several months enriched me in the Scandinavian food (endless Smørrebrød and Tuborg!), way of life, and brought me closer to the people in a way that I would not have experienced if I was only visiting for the short term on vacation. The education model at DTU focuses more on teamwork and large term projects rather than small assignments and exams. This exchange has made me realize how much I enjoy meeting and working with people. I've learnt that I would like to focus my career around working in a team-based environment.
VIVIENNE
Integrated Engineering
Technical University of Denmark
The best part about going on exchange was living in Greenland. The Arctic, and this Indigenous island in particular, is an environment unlike anywhere else. The backcountry was so unique and the social dynamics of having 30 internationals live in a dorm in Sisimiut emphasized cooperation and independence. Each course was so different from the last and helped to build a strong foundation in extreme civil engineering based around multidisciplinary systems thinking. Professionally, it has reignited my interest in civil engineering and field work. I would recommend participating in a CIE term 110%.
SAMIA
Engineering Physics
Technical University of Denmark
The absolute best part about going on exchange has to be being able to meet people from all over the world. The Technical University of Denmark (DTU) offers an excellent introduction week program that really helps you not only get to know the place but also make some friends before school starts. I ended up going on a 5-day road trip around Norway with a few of the friends I had made during intro week!
I also got to attend Europe's biggest hackathon, Junction 2019, in Helsinki and that was a whirlwind of adventures and meeting new people. Overall, I believe exchange is a great way to challenge yourself to create a home in a whole new place and explore all that is out there. My one recommendation would be to not expect exchange to be mind blowing from day 1, it definitely takes some time to settle in, but once you are settled, you are in for an adventure!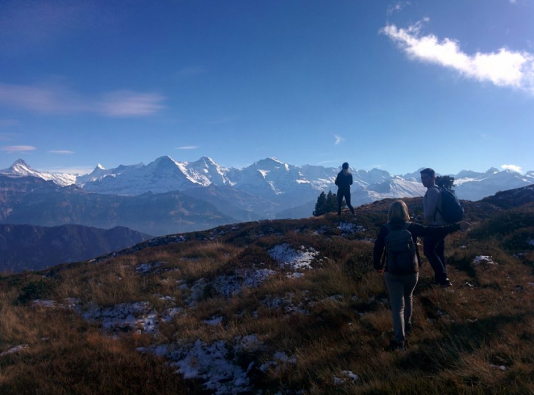 IAN
Engineering Physics
ETH Zurich
As a born-and-raised Vancouverite, the opportunity to study abroad and adapt to Swiss culture pushed me out of my element. During the weeks, tackling research-focused master's courses like computer vision and neuromorphic engineering affirmed my desire to pursue graduate education. Hopping on busses or planes for the weekends, I embarked on some of my most memorable and enjoyable travel experiences throughout Europe. I couldn't more highly recommend the CIE program to a student looking to add some variety to their degree and see what education is like at other top-notch institutions.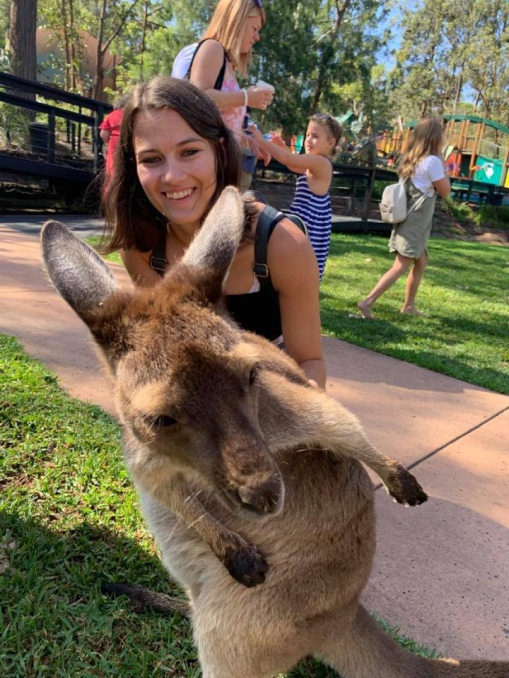 MADISON
Electrical Engineering
University of Sydney
CIE allowed me to grow in a way I never expected. This has been the highlight of my university experience and allowed me to learn so much about myself I would never have if I did not participate in CIE! Going on exchange has made me more culturally aware and helped me to see a bigger picture. In the future I plan to travel more and maybe take an internship or job overseas. It has made me a lot more aware of different cultures and meeting people from all over the world has given me a unique experience to not only learn about their traditions but share mine as well.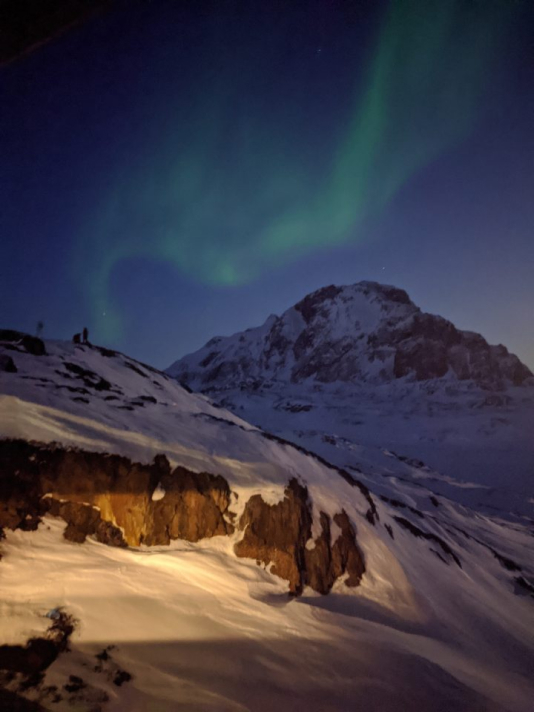 NODIR
Geological Engineering
Technical University of Denmark
Experiencing a whole new environment in Greenland was incredible. As a person that loves the outdoors, there is no better experience. Over the exchange semester all of the work had a practical aspect, which I enjoyed a lot. There was definitely a strong lecture component but final projects were usually something that involved teamwork and discussion. The professors were very knowledgeable and were always very enthusiastic about the subject. This experience was simply amazing. Living in Greenland is one of those experiences that come very rarely and I am so glad I was able to have it. It was definitely worth it both in terms of academics and in being able to experience a new environment.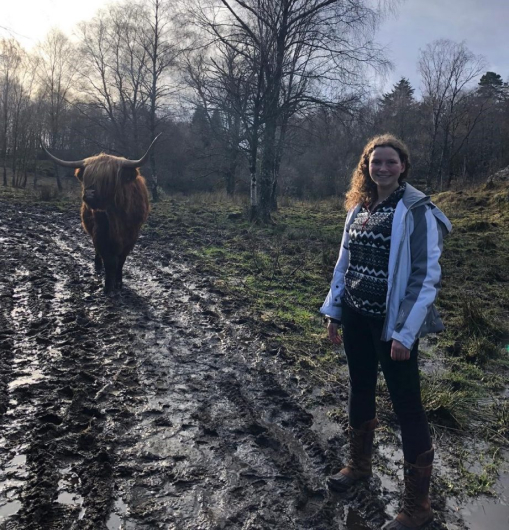 NICOLE
Mechanical Engineering
University of Glasgow
Going on exchange was an amazing experience that gave me the chance to meet people from across the globe, to explore places I've been dreaming of visiting since I was a kid, and to push myself out of my comfort zone. I really enjoyed the opportunity to branch out into subject areas that aren't available to me at UBC. In Glasgow, I took a law course as well as a course about the history and politics of the Soviet Union.  Both courses were incredibly fascinating and have piqued my interest in international relations, politics, and history. Beyond the course diversity, it was also interesting to see how other schools teach and assess learning. From amazing bus tours to see highland cows, to hikes with new friends from 3 different continents, to exploring ruined castles, attending an underground festival in London, and walking along a beach on the North Sea, I really did a lot!
TONY
Electrical Engineering
Nanyang Technological University
For me, the best part about studying abroad are all of the opportunities to experience something new and unique. I would truly be hard-pressed to find a similar chance elsewhere to leave Canada and fully immerse myself in a foreign culture for four months. First and foremost, however, I really enjoyed meeting and learning from the professors, local students, and other exchange students at NTU. It was fascinating to see both the similarities and differences in studying habits and teaching styles, and I often found myself discussing about unfamiliar approaches to solving problems. NTU's campus is amazing, with some of the most unique architecture I have ever seen. The professors there were friendly and approachable, and the school itself has an excellent engineering program. Singapore in general is a great place to go if you would like to experience life in an Asian country, without as much of a language barrier, as almost everyone is bilingual.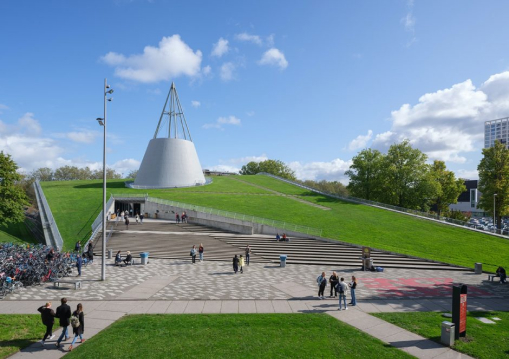 GEORGIA
Chemical Engineering
Delft University of Technology
The best part about studying abroad through CIE was meeting other students from all over the world and getting to explore a little bit of Europe. Studying abroad enabled me to participate in some subjects that I may not have otherwise had the opportunity to. Not only did I enjoy the content of my courses, but I was also impressed by the different approaches to learning and methods for course conduction. The instructors and courses at TU Delft were well organized and engaging. My experience abroad helped to broaden my perspectives and enhanced my sense of global community. Delft is a great city for students. Its central location makes it easy to travel around Europe. The opportunity to make connections with other students from around the world is invaluable.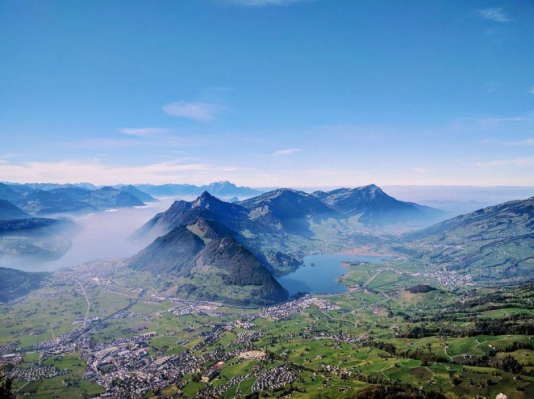 JESSICA
Engineering Physics
ETH Zurich
The best part of studying at ETH was getting to explore the country and take interesting courses. I would recommend to any incoming students to take advantage of any good weather by going hiking, visiting view points on the mountains, or going skiing in the Alps. There are also a lot of culture events and places of interest that are not common in BC, such as Christmas markets, fondue houses, and chocolate factories. Due to the emphasis on sustainability and community within Zurich, the city is extremely safe and clean (you can drink the water out of any of the decorative fountains in the country).
I would definitely return to ETH. The school is amazing in all aspects, from academics to extra-curriculars, including student teams, organizations and clubs, and athletics. Many things are expected to be run and organized by students, so there is a lot of independence and opportunity for involvement.
FREDERICK
Civil Engineering
Delft University of Technology
Being immersed in a new culture and environment was an amazing experience for me and has shaped who I am as a person. I made lots of new friends from different countries, and was able to easily travel by train to other Dutch cities both after classes and on the weekends. It was really fun getting to know people from other cultures and walks of life. One of my favourite ways to do this was by having dinners with a group of other exchange students and sharing dishes from our home countries. Before going to TU Delft, I was hesitant about going on exchange, I didn't know how I would respond to living away from my family and on another continent. However, after being in the Netherlands for several weeks, I loved it and knew I had made the right choice; my time at TU Delft is my favourite part of my life so far. Don't hesitate to go and have a great time abroad!
BEATRICE
Integrated Engineering
National University of Singapore
The best part studying at NUS was learning about their education system and culture, at the same time, fostering new relationships in a foreign environment. I joined the NUS climbing club to further explore my interest in bouldering. From the club, I was able to meet new friends from Singapore as well as all over the world.
I definitely would recommend going on exchange to NUS. 1) NUS is well-know for its success in engineering and science. 2) Singapore is becoming the financial hub in Asia, which makes it a good place for rapid learning. 3) The food variety is so broad that you never get bored of eating 4) Singapore is a good location for exploration in South East Asia! Just one note: if you do not mind hot and humid weather, then please go ahead!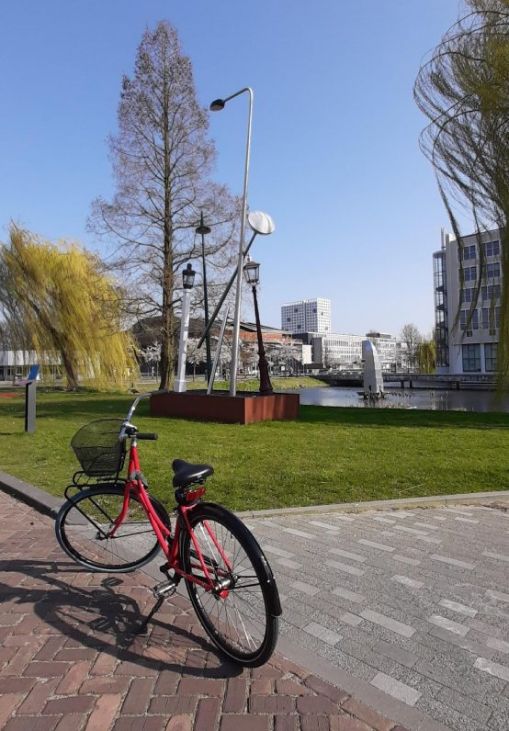 STELLA
Mechanical Engineering
Delft University of Technology
It was interesting to be able to take courses in different departments such as biomedical, aerospace and civil engineering in TU Delft, which wasn't really possible at UBC for me. I never thought I would be interested in a biomedical engineering field as it was something I thought I would be uncomfortable with. During the first quarter, I got to take courses which I was able to interact with the health professionals from the school and the nearby hospital and work on a project to design a prototype to be used in their operating environment.
The Netherlands is a great country to live in.