Engineers are natural problem solvers and innovators. The School of Engineering supports this mindset with programs that support the entrepreneurial spirit and turn your ideas into reality.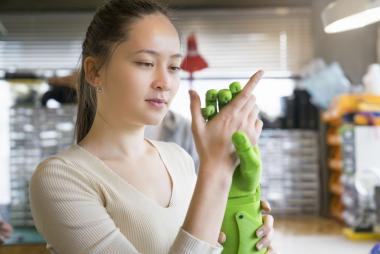 The Innovation, Entrepreneur & Impact Fund (IEI Fund), serves as a foundation for launching start-up companies in the UBC Okanagan community. Starting in 2023, the IEI Fund will partner with e@UBCO to provide support to existing ventures that successfully complete the programing and demonstrate strong potential in commercializing their innovation.
If you are interested in entrepreneurship, e@UBCO offers an extensive range of resources and tools. Whether you are looking for support in transforming an idea to a business venture, or just looking to connect into entrepreneurship resources and events, e@UBCO provides many opportunities.