Each year the School of Engineering's Professional Development Team, provides two key industry night events geared at building lasting connections between engineering students and the industry. 
Benefits:
Learn more about what different industries and careers you can pursue with an Engineering Degree.
Gain insights and advice from industry members about potential career paths. Make industry connections and expand your professional network.
Create a positive impression on those who may potentially hire you in the future.
Industry Nights for 2023-24:
Image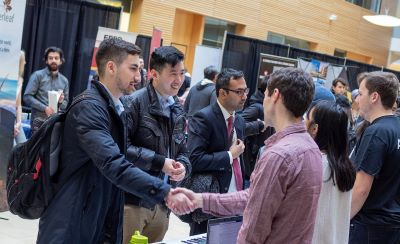 Civil Industry Night
November 16th, 2023 from 5:00 - 7:00 PM 
Mechanical, Electrical, and Manufacturing Industry Night
March 14th, 2024 from 5:00 - 7:00 PM
For more information, please contact: grant.topor@ubc.ca