Image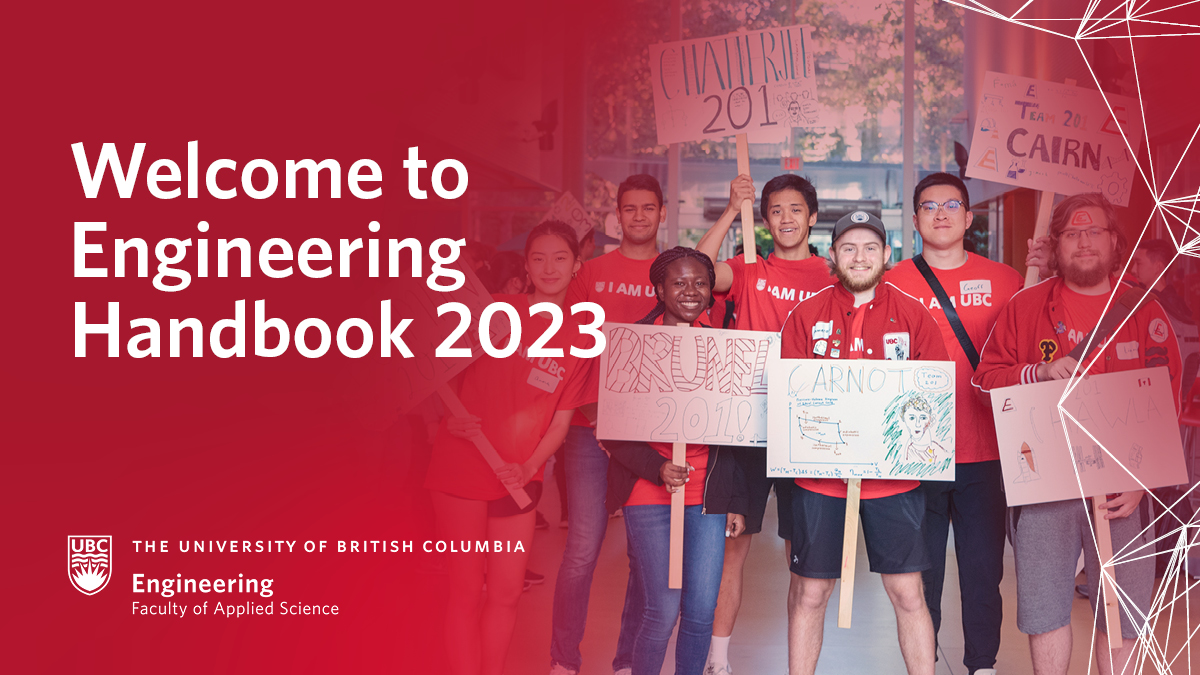 Welcome to Engineering 2023 Handbook
Are you curious about what to expect in Engineering? Want to get a sneak peek into what the UBC student life has to offer? On June 3rd, we will be launching the 'Welcome to Engineering 2023' Handbook on Canvas! In this handbook, you will get a head start on how the Engineering program works. We will walk you through the enormous number of resources available at UBC and explain how they can be useful and relevant to your academic and professional development.
How do I access the Welcome to Engineering Handbook?
On Saturday, June 3rd, all incoming first year and transfer students will automatically be given access on to the handbook on Canvas. Follow this link to access the Handbook: https://canvas.ubc.ca/courses/120697
Welcome to Engineering 2023 Event Series
Hear directly from current students who will share their experiences and insights into a variety of topics that will help prepare you for UBC Engineering. These virtual, panel-style events are developed and facilitated by our faculty's very own Imagine Day Senior Orientation Leaders. Come, ask questions and begin to connect meaningfully with your peers.
Topics, dates and times coming soon!
Need help?
If you have any questions or concerns, please reach out to apsc.pd@ubc.ca