Throughout the year, UBC hosts several large-scale career fairs aimed and connecting students with employers.
Image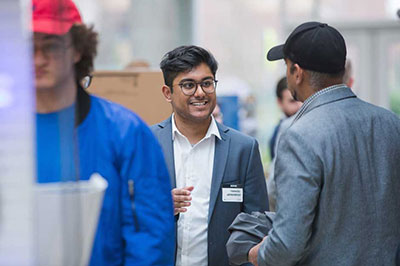 UBC Career Centre typically organizes 2-3 fairs a year, which generally take place in early spring, early summer, and fall. UBC's Engineering Undergraduate Society host an annual Engineering Career Fair directed toward our talented engineering students. The EUS Career Fair is typically held in January or February. 
All UBC Career Fairs are free for students to attend, and participation is strongly encouraged. Students can connect with a wide range of potential employers and can build their professional networks early in their degree program.