Image
Student groups within School of Engineering may be eligible to receive a wide variety of benefits, including funding, space and facilities access, safety training, leadership training, and administrative support.
What is the UBC Tuum Est Experiential Award?
This award is in the spirit of UBC's motto, Tuum est, which means, "It's yours, and it's up to you." We'll guide you through the diversity of exceptional opportunities available to you at UBC, and then provide you with the support – including up to $3,500 in award money – to pursue the endeavour of your choice.
The power is in your hands to decide how you will use the award. These experiences can help you tailor your degree to meet your personal and professional goals, and will mark your first steps in building your network and developing yourself as a well-rounded and highly employable graduate.
Professional Activity Fund
The Professional Activities Fund (PAF) supports co-curricular projects and activities including competitions, conferences and field trips. The intended purpose of the projects and activities is to enhance the professional development of undergraduate engineering students.
Job Board
The Student & Alumni Job Board hosts hundreds of employment and volunteer opportunities both on- and off-campus, available for students and alumni with a variety of experience levels and career aspirations.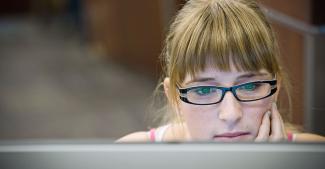 Career Advising
Career Development Specialists are available to assist students with: 
Identifying strengths and values and navigating career decisions 
Improving your job search, resume, interviews, and online presence  
Gaining valuable advice about finding employment, job markets, and further education  
Meeting employers, industry experts, and alumni 
Need a resume review?  
Connect with a Career Peer Mentor.
Resume & Cover Letter
Most employers spend 10-15 seconds reviewing a resume. Employers will look closer at your resume if you have articulated skills and experience that match what the employer is seeking. Once you have started your resume using the toolkit and examples below, book an appointment with a Career Peer Mentor or Career Development Specialist to have your resume reviewed.
Undergraduate Research Opportunities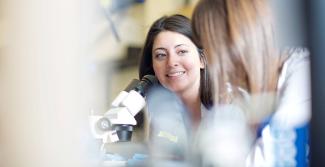 Are you an undergraduate student interested in gaining research experience in an academic setting?
There are many ways to get involved in research at UBC Okanagan.
Through undergraduate research you can:
enhance your studies and refine your academic or career interests
deepen your knowledge of an academic subject or topic
build experience for co-op or other employment
get to know potential supervisors for graduate studies
apply what you are learning in class
learn more about an industry or particular research area
get hands-on experience in a lab or other research setting
develop teamwork, presentation, project management, communication and organization skills