Image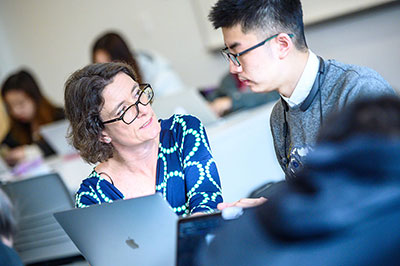 Participate in the UBC Applied Science Engineering Mentoring Program, which offers an outstanding opportunity to develop impactful relationships with industry professionals and other students, while developing vital communication skills.
Why participate in the Applied Science Engineering Mentoring Program?
Develop fundamental skills in successful relationship building and maintaining
Gain support and clarity around career building transitions and network development
Receive exclusive Mentorship Program Toolkits designed to support and enhance how best to engage and connect with industry professionals and other students
Enhance your own leadership skills through peer-to-peer mentorship
Begin establishing your network connections before graduation
Upper year students will engage in a triad-model of mentorship, where they will be matched with another student and an industry professional. With an emphasis on relationship-based networking, you will engage with your group while exploring themed outcomes designed to support and enhance career development.
First year students will focus on mentorship fundamentals, including an informational interview toolkit, peer to peer mentorship, and targeted events to support their transition into university.
Mentee expectations
Running from October-March annually, mentees can expect to participate in the following:
Attend a mandatory virtual Orientation event on October 21, 2021 5:30 - 6:30PM
Upper year students meet with their triad a minimum of 3 times throughout the program duration
First year students conduct an informational interview with an upper year student
Attend a Mentorship Closing Event in March 2022
Note: Students can expect to engage with mentors virtually throughout the 2021/22 mentorship year.