The Projects-to-Classrooms (P2C) program employs UBCO Engineering undergraduate students to work on real-world/industry projects under the supervision of a faculty member. Engagement with local industry is encouraged at all stages of the work term.
The goals of the program are to: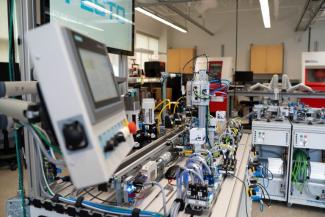 Enhance the undergraduate student experience by giving students an opportunity to solve real-world engineering problems through application-driven case studies
Maximize the use of existing lab infrastructure and support project-based learning
Create and strengthen relationships with local industry through engagement and sponsorship
Continually improve and keep the undergraduate engineering program relevant.
Work terms pay between $15.65-$18/hour. The number of hours depends on the project, up to 170 hours.
 Apply (Positions will be posted in October 2023)   P2C Homepage
For more information, please contact Dr. Dean Richert (dean.richert@ubc.ca) or