SOE Affiliation Approval and Renewal- Student Group
Student design teams, clubs and association are an important part of student life and augment student learning opportunities. The School of Engineering is keen to support these opportunities wherever possible, and in conjunction with the Faculty of Applied Science have developed new protocols and systems to ensure the support is allocated appropriately.
Leadership Training (LT)
The School of Engineering supports the important work that Design Teams, Clubs and Associations pursue by offering educational programming aimed at preparing student leaders. 
The new SOE Leadership Training (LT) modules are a mandatory orientation for student leaders across the faculty of Applied Science.  LT 2022 will consist of a series of online workshops tailored specifically to support and prepare APSC student leaders, execs and team leads, for their roles in the upcoming year.
Completion of the training modules, along with attending the orientation session(s) is a mandatory requirement for all team leads - Presidents, Vice-Presidents, team captains/co-captains, safety officers and finance/treasurer position holders.  Fulfillment of the training,  will support student leader's success and ensure eligibility for Team PAF Funding, and other SOE supports/resources. Other team/club members are welcome to complete the training if they choose.
There are two self-enrolling courses which are currently being offered:
UBC Okanagan/SOE- Community Building Education(CBE) 2022
UBC Okanagan/SOE- Designing For Everyone 2022
Questions?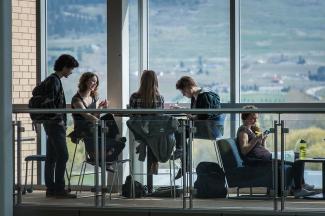 Contact: grant.topor@ubc.ca