SOE Affiliation Approval and Renewal- Student Group
The SOE Affiliation Application is a required annual application process for faculty affiliation in order to be eligible to receive resources (including funding, space, training and administrative support) from SOE and its departments. Leaders of student groups or clubs must complete the Affiliation Application and required training modules.
Leadership Training (LT)
The School of Engineering supports the important work that  Design Teams, Clubs and Associations pursue by offering educational programming aimed at preparing student leaders. 
The new SOE Leadership Training modules are a mandatory orientation for student leaders across the faculty of Applied Science.  LT 2022 will consist of a series of online workshops tailored specifically to prepare APSC student leaders, execs and team leads, for their roles in the upcoming year. Completion of the training modules is mandatory for all Presidents, Vice-Presidents, team captains/co-captains, safety officers and finance/treasurer position holders, along with attendance to the orientation sessions in order to be eligible for Team PAF Funding, and other SOE supports/resources.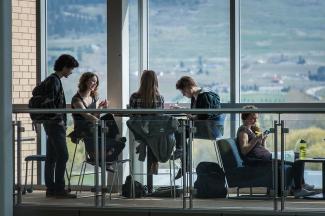 Questions?
Contact: grant.topor@ubc.ca