UBC department clubs for engineering students exist to provide students with opportunities to engage more deeply with their field of study outside of the classroom. Students can expect their program clubs to contribute to the following:
organize events, such as guest lectures, field trips, or workshops
provide members with opportunities to learn more about the subject matter
help students build relationships with faculty and professionals in the field
network with other students who share their interests
provide students with a sense of community within the larger university, and
help students develop important skills and knowledge that can be useful in their future careers
Affiliation for Department Clubs
Having an officially recognized program or department club will allow your team to gain access to many resources. To become officially recognized you must go through training courses, applications and safety training. This page will show you the path your team needs to take and which roles need to complete what.
Student Group Approval and Renewal (SuperApp)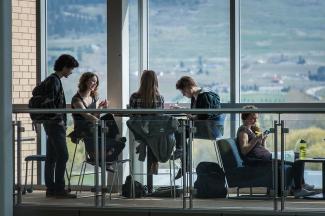 The SuperApp is an annual application process that student groups need to complete to be affiliated with the Faculty. To be eligible to receive resources (including funding, space, training and administrative support) from APSC and its departments, student groups or clubs must complete the SuperApp and required trainings.
Training for Engineering Student Leaders (TESL)
The annual Training for Engineering Student Leaders (TESL), formally known as Applied Science Student Leadership Symposium (SLS), is a mandatory orientation for student leaders across Engineering. The TESL 2023 will consist of a series of online workshops tailored specifically to prepare Engineering student leaders, execs and team lead for their roles in the upcoming year.
Registration
Please contact studentgroups@apsc.ubc.ca for any registration inquiries.
Who needs to complete TESL?
Captains/Co-Captains
Finance/Treasurers
Attendance is mandatory for all team captains/co-captains, safety officers and finance/treasurerposition holders to attend the orientation in order to be eligible for PAF Funding.
TESL Module Checklist - Department Clubs
Below is a list of Mandatory modules you must complete in the TESL course, which will be checked for completion. All other modules are encouraged or optional.
Completing your Faculty Affiliation Requirements
Engineering Team Leadership (formerly Engineering x SVPRO)
Connecting with Industry - Industry Nights